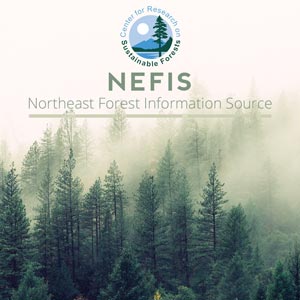 Modeling and Evaluating Potential Constraints Between Siting of Commercial Wind Power and Ecological and Social Values in the Mountains of the Northern Forest
Abstract:
In recent years windpower has emerged as one of New England's most important resources for the generation of renewable energy. The primary focus of commercial windpower proposals has been higher-elevation terrestrial ridgelines - the least developed and most natural part of the regional landscape and areas of high ecological, recreational and scenic value. The siting of windpower in undeveloped higher elevation areas has generated significant controversy across the region. In addition, state regulatory agencies have struggled with review of development proposals under regulatory standards that do not adequately address the unique impacts of this technology.
This project was undertaken to: 1) provide stakeholders with information on the nature and distribution of natural resource values that may be impacted by ridgeline windpower development, and 2) promote the development of state-based windpower siting policies that balance windpower development with the protection of important high-elevation areas.