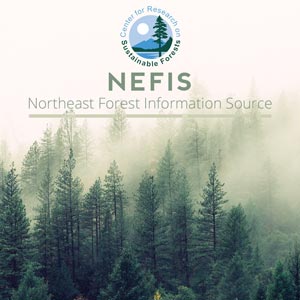 Maine Forest and Forest Products Survey – Preliminary Findings
Problem Addressed:
How do Maine residents view forests, forestry, and the emerging bioproducts industry.
Goal(s)/Objective(s):
Explore Maine resident views toward forest conditions, practices, and new forest uses for bioenergy and other products.
Key Findings:
Forest sustainability is a key concern both state-wide and in mill towns.
[mrp_rating_result no_rating_results_text="No ratings yet" before_count="(" after_count=" ratings)"]
James A. Marciano
University of Maine - Orono

Robert J. Lilieholm
University of Maine - Orono
roblilieholm@gmail.com
2073567349

Jessica E. Leahy
University of Maine - Orono

Terry L. Porter
University of Maine - Orono (Business School)

Abstract:
The Maine Forest and Forest Products Survey was developed as part of the University of Maine's Forest Bioproducts Research Initiative (FBRI) to identify Maine residents' views towards forests, forest practices, and emerging technologies in forest-based biorefining. The mail survey, conducted in early 2009, was mailed to 3,000 Maine households and included two samples – a 1,750-household "State-wide" sample, and a 1,250-household "Mill Town" sample. The response rates were 42% and 41%, respectively. The survey was divided into five sections that asked respondents about their: (1) perceptions of Maine's forests and the forest products industry; (2) views on forest-based biorefineries; (3) general perceptions of the natural environment; (4) perceptions about their household's economic well-being; and (5) socio-demographic information.