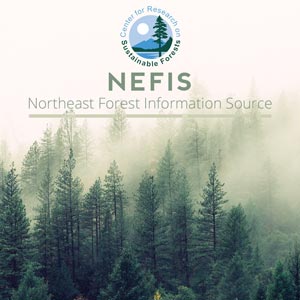 Deer Winter Habitat Management
Problem Addressed:
Biological assumptions underlying management and regulation of deer winter habitat are increasingly challenged by forest user groups
Goal(s)/Objective(s):
Conference to bring together diverse opinions and concerns regarding the management of deer habitat in Maine.
Bissonette, John A. (Editor)
Maine Cooperative Wildlife Research Unit

Abstract:
This volume contains edited and reviewed versions of papers presented at a workshop held at the University of Maine on 2 December 1981. The papers address the topic of deer winter habitat management and were organized into four sections. The biological foundations of deer biology were addressed in Panel A by 4 speakers. Deer management programs in Maine and New Hampshire and in the provinces of New Brunswick and Quebec were presented in Panel B. In Panel C, economic and other management concerns of property owners of large and small holdings in Maine, and of the U.S. Forest Service in New Hampshire were described. Finally, in panel D, multiple use values of deer winter habitat were discussed. Throughout the workshop, discussion between participants and attendees was encouraged.