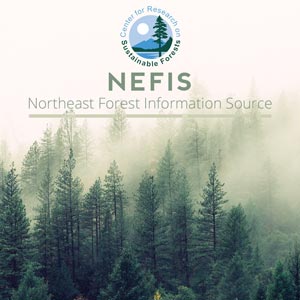 Bird Predation and Spruce Budworm Populations
Goal(s)/Objective(s):
To determine species of birds effective in limiting increase of the spruce budworm
[mrp_rating_result no_rating_results_text="No ratings yet" before_count="(" after_count=" ratings)"]
Crawford, H. S.
Research Wildlife Biologist, USFS Forest Experiment Station, Orono, ME

Titterington, R. W.
College of Forest Resources, University of Maine

Jennings, D. T.
Research Entomologist, USFS Forest Experiment Station, Orono, ME

Abstract:
In northern New England, numbers of birds and amounts of budworm (Choristoneura fumiferana) larvae and pupae eaten per bird increased as insect populations increased. Birds ate approximately 2, 23, and 87 percent of the epidemic, transitional, and endemic populations. Blackburnian and Nashville warblers, golden-crowned kinglets, white-throated sparrows, and black-capped chickadees were important predators in stands with endemic budworm populations. Bird communities most effective as budworm predators are found in mature managed forests containing a mix of species and size classes with scattered openings and patches of regeneration.