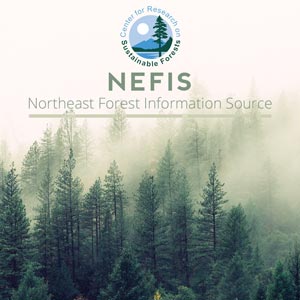 Business and Employment Stability and Sustainability in the Logging and Forest Products Community of New England and New York
Abstract:
The forest products industry is a major contributor to the economy of the New England-New York (NE NY) region. The state of Maine, for example, ranks first in the country in the percent of its economy that is forest-dependent. In addition, the states of Maine, New Hampshire, and Vermont are among the most forested in the nation, and many communities, families, and individuals in the region depend on the forest products sector for employment and economic vitality. However, the region has experienced significant changes, including recent declines in logging capacity, as well as increases in forest practices regulations and population and land use pressures. The effects of business and employment instability in the
logging community can have devastating effects on mills that rely on loggers for wood, impacting local, statewide, and regional economies.
The objective of this research was to develop detailed information about the logging community and logging and mill businesses in NE-NY that would provide insight into trends in both logging business stability and logging employment, as well as the sustainability of the sector of the region's forest products industry that directly depends on the logging community. Perspectives from both the logging and milling industries were developed.