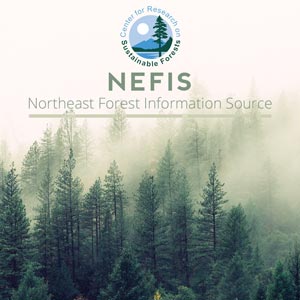 Baseline Data Development for Shingle Shanty Preserve and Research Station
[mrp_rating_result no_rating_results_text="No ratings yet" before_count="(" after_count=" ratings)"]
Abstract:
The goal of this project has been to develop ecological, weather and historic land-use baseline data to inform research projects at Shingle Shanty Preserve and Research Station (the Preserve), a non-profit, 15,000 acre research station located in the central Adirondacks of northern New York State. The Preserve's remoteness, location, habitats and land use history create unique opportunities for biodiversity research with implications throughout the Northern Forest from the species/population scale to the eco-regional scale.
Support from the Northeastern States Research Cooperative has allowed us to develop components of a geographic information system that informs research on the Preserve.
• We have mapped and described ecological communities of the Preserve, collecting data on abundance of understory, shrub-layer and over-story vegetation in ecological community at the Preserve and surrounding lands.
• We have deployed data logging weather stations and monitoring equipment to provide climatic conditions data for this remote location.
• Finally, we have compiled historic land-use data from a wide variety of sources, to inform research on the preserve.
This work has already provided important background information to a number of different research projects that have taken place at Shingle Shanty Preserve and Research Station by Paul Smith's College, SUNY College of Environmental Science and Forestry, New York State Department of Environmental Conservation, Wildlife Conservation Society, National Wildlife Federation, Smithsonian Institution National Museum of Natural History, and the New York State Museum.