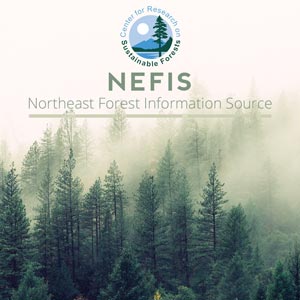 The Role of the Sex Pheromone in the Management of Spruce Budworm
Problem Addressed:
Outbreaks of the eastern Spruce budworm
Goal(s)/Objective(s):
Develop strategies aimed at the prevention of outbreaks using pheromone baited traps.
Key Findings:
The capability of the synthetic sex pheromone of C. fumiferana in reducing the production of fertile eggs, and hence its potential as a weapon for managing spruce budworm populations is still largely unknown.
[mrp_rating_result no_rating_results_text="No ratings yet" before_count="(" after_count=" ratings)"]
Sanders, C.J.
Canadian Forestry Service

Abstract:
Current strategies for coping with outbreaks of the eastern Spruce budworm (Choristoneura fumiferana) depend heavily on tree protection, which involves the aerial application of chemical insecticides over millions of hectares annually until the outbreak collapses. New strategies are evolving which are aimed at the prevention of outbreaks. This requires the early detection of outbreaks, for which pheromone baited traps have great potential, being more sensitive and cheaper than conventional sampling techniques. Once detected, incipient outbreaks would require only modest population reduction to revert them back to the endemic state where regulation is afforded by natural enemies. The synthetic pheromone, an environmentally safe control agent, has potential here in reducing mating and hence oviposition. Recent trials with the aerial application of the synthetic pheromone of C. fumiferana, have given up to 99% reduction in catches of male moths in female baited traps, with some evidence of reduction in mating and oviposition. The results are sufficiently promising to warrant further trials and also fundamental studies of the behavior of pheromone stimulated males.