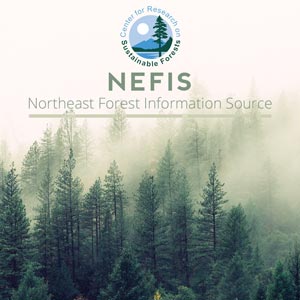 Public Perceptions of Ecosystem Attributes and Economic Values for Small, Private Woodlots with and without Alternative Timber Harvesting
[mrp_rating_result no_rating_results_text="No ratings yet" before_count="(" after_count=" ratings)"]
Pullis, Genevieve
Masters Student - University of Maine, Orono, Maine

Abstract:
The public, represented by forest interest groups , is increasingly demanding a say in the management of private forest land. That the pubic is concerned with the health and conditions of private forest land is clear; with is unclear is how they perceive a healthy forest and how they value policies that promote forest health. Of equal importance is to what degree forest interest groups are truly representing the values and preferences of the general public.
This study addressed these issues by bringing woodlot owners, members of an environmental group and the general public to a small woodlot in southern Maine. All participants were administered a pre-treatment survey, taken on a walk through the forest, and then administered a post-treatment survey. The survey collected information on their perceptions of forest ecosystem attributes for a section of a forest with alternative timber harvesting and for a section without any timber harvesting. the alternative harvesting practices had the goals of producing hight quality timber, enhancing habitat for a wide array of wildlife, and maintaining the forest's aesthetics. Also collected were economic values for alternative timber harvesting practices. Comparisons of responses were made among interest groups and between pre and post treatments.
Results found that public perceptions of forest ecosystem attributes were not uniformed. It also found positive welfare estimates for forest policies that promote forest ecosystem health in particular for policies that allow a balance of timber harvesting and settling land aside from harvesting. Responses to questions did not vary widely after walking through the forest suggesting that forest preference are stable, or were not affected by walking through this particular forest.
The study also found that the public and forest interest groups did not share the same forest perceptions and values. This implies that interest groups who often speak for the public do not share the same perspectives on forest issues. If this is true then forest policy makers should make more of an effort to elicit public opinion.