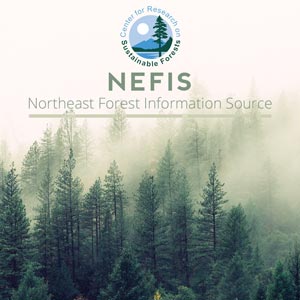 Maine Outdoor Recreation Activity Participation and Trends 1994
[mrp_rating_result no_rating_results_text="No ratings yet" before_count="(" after_count=" ratings)"]
Department of Conservation: Bureau of Parks and Recreation

Abstract:
The most popular resident outdoor recreation activities in 1991/92, in terms of total annual user days, included walking for pleasure and exercise, driving for pleasure and sightseeing, jogging/running, fishing, pool swimming, attending sporting events, freshwater swimming, bicycling, pleasure boating, ocean swimming, picnicking, golf and hunting. In terms of percent of the population over the age of 16 participating in an activity at least once a year (participation rate) the most popular activities among residents in 1991/92 were walking for pleasure and exercise, visiting cultural and historical sites, freshwater swimming, picnicking, saltwater swimming, pleasure boating, lake/pond fishing, flatwater canoeing, pool swimming at home or a friends home, and developed site camping. 
Total annual recreation user days are expected to increase in Maine over the next 5-10 years for the activities of walking for pleasure or exercise, visiting cultural or historical sites, sailing, golf, ocean fishing, canoeing and kayaking, cross country skiing, lake and pond fishing, ice skating, hunting, pleasure boating, saltwater swimming and pool swimming.
Activities for which total annual user days will remain about the same or decrease slightly include all terrain vehicle riding and off-road motorbiking, primitive camping, downhill skiing, river/stream fishing, backpack hiking, day hiking, ice fishing, picnicking, snowmobiling, freshwater swimming and nature/interpretive walking. 
Activities that are expected to decline the most in resident annual user days include baseball and softball, bicycling, developed camping, horseback riding, jogging and running and tennis. 
These projections are based upon a comparison of resident household recreation use survey findings from 1991/92 and the mid-1970s, public use trends at public and private recreation areas where accurate annual use counts are gathered, fishing and hunting license sales, and snowmobile, ATV and pleasure boat registrations. 
An aging population in Maine and New England will be the major variable influencing total resident participation and annual use in any given activity. By the year 2010 Maine will actually have fewer residents in the age range 0-34 and almost 30% more residents over age 35. Research and user surveys indicate that older individuals participate in more upscale, passive activities than do younger individuals. Older individuals will participate more in walking for pleasure and exercise, visiting cultural and historical sites, golf, hunting and pleasure boating and less in downhill skiing, hiking, active games, bicycling, developing camping, and jogging and running, given the current supply of facilities and the costs of using those facilities.