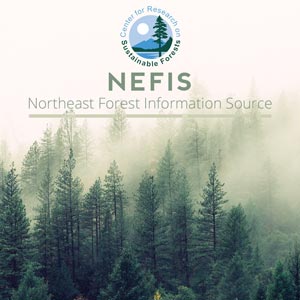 Proceedings of the 8th Eastern CANUSA Forest Science Conference
Problem Addressed:
Stressors and and agents of change converging on the region's forests.
Goal(s)/Objective(s):
Understanding and Managing ECANUSA Forests in a Changing Environment
Pontius, J. (Ed.)
USFS Northern Research Station, University of Vermont

Schaberg, P. (Ed.)
USFS Northern Research Station

Duncan, J. (Ed.)
Vermont Monitoring Cooperative

Abstract:
The Eastern CANUSA Forest Science Conference was developed to provide a regular venue for communications among forest managers, forest scientists, policy makers, students, natural resource professionals, and others interested in forest resource issues from both sides of the Canadian/US border.
Because of the northern forest's importance to the region, forest managers and researchers from the northeastern states and eastern Canadian provinces are working continuously to find solutions to a wide variety of natural resource problems. Great work is occurring on both sides of the border that are enhanced by regular information exchange about issues affecting the northern forest. This ECANUSA meeting served as a forum to promote ongoing discussions and collaborations about the latest forest problems, methods, findings, and technologies.
This year we focused on the many stressors and agents of change converging on the region's forests. As in past years, the conference included a full day of plenary and concurrent oral presentations, a poster session and a half day field tour. Scientists and practitioners from a large spectrum of expertise made presentations on research, monitoring, management and outreach activities to address the many challenges that our changing environment present to the sustainable management of the regions forest resource. Abstracts of all presentations are included in the proceedings.