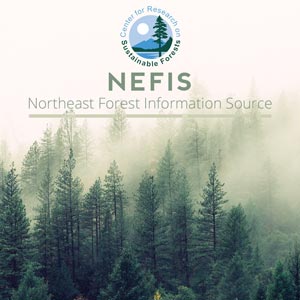 Green Forestry? Case studies of sustainable forestry and forest certification
[mrp_rating_result no_rating_results_text="No ratings yet" before_count="(" after_count=" ratings)"]
Wang, Deane
Rubinstein School, UVM

Foster, Bryan C.
Rubinstein School, UVM
bryan.foster@uvm.edu

Keeton, William S.
Rubinstein School, UVM.

Abstract:
(paper #1) Gaps between Montreal criteria and FSC and SFI certification
standards: Three exploratory case studies from Maine
At the spatial scale of a forest management unit, both FSC and SFI certified entities are associated with improved management systems and
improved practices for biodiversity conservation and water quality. However, certification does not necessarily require fulfillment of all Montreal criteria, such as adherence to sustained timber yield, consideration of multiple social issues, or ecological monitoring at multiple temporal and spatial scales.
(paper # 2) An exploratory, post-harvest comparison of ecological and economic characteristics of Forest Stewardship Council certified and uncertified northern hardwood stands
At the stand spatial scale, FSC certified harvested stands in northern hardwood forests have similar sugar maple timber value, similar live tree structure, and greater residual woody debris than uncertified harvested stands.
(paper # 3) Implementing sustainable forestry globally using six management concepts in an adaptive management framework
For the majority of commercial forest land entities worldwide who do not participate in certification, we suggest that an iterative decision-making framework of objective selection, implementation, assessment, and revision can more effectively sustain ecological, economic, and/or social capital. We propose forest owners and managers select from six management concepts that can help focus the implementation phase of the framework – 1) BMPs/RIL, 2) biodiversity conservation, 3) community forestry, 4) forest vigor, 5) sustained forest product, and 6) triad forestry.
Overall conclusions:
Sustainability essentially involves non-declining ecological, economic, and social capital into the future. Whether a practice is sustainable depends on timeframe for the future, what type of capital is chosen to be sustained, and whether the capital is substitutable. Certification provides metrics for assessing sustainability, but in the field certified practices are primarily distinguished from uncertified practices only in terms of biodiversity conservation surrogates.