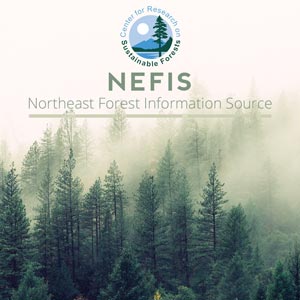 Forest regeneration differences between whole-tree and conventional harvesting methods in northern hardwoods: a concern for sustainable bio-fuel production?
Howard, Theodore E
Department of Natural Resources and the Environment University of New Hampshire

Abstract:
Whole tree harvesting is increasingly used to supply wood chips for biomass energy production. In a typical whole tree harvesting operation the trunk of the tree is used for traditional products (lumber, construction materials, etc.); branches and fine twigs are sold to a biomass energy plant. Conventional harvesting, in contrast, leaves branches and twigs on site to decompose. There has been concerns that additional removal of nutrient-rich branches and twigs by WTH might impair forest productivity –leaving a forest that regenerates trees that are slower growing and of lesser quality.