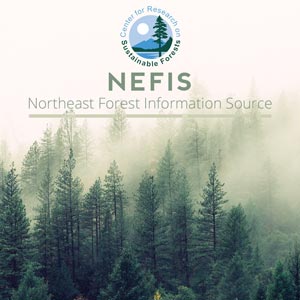 Evaluation of Chemicals for Spruce Budworm Control in Maine
[mrp_rating_result no_rating_results_text="No ratings yet" before_count="(" after_count=" ratings)"]
Dimond, J.B.
Department of Entomology, Maine Life Sciences and Agriculture Experiment Station

Morrison, T.A.
Department of Entomology, Maine Life Sciences and Agriculture Experiment Station

Abstract:
Field tests of insecticides for spruce budworm control have been run
annually since 1974 in Maine. The goal is to provide data for registration
of new insecticides or new¡ formulations of presently-registered insecticides,
or in some cases, the goal is to refine the recommended dosage to the
least amount which will produce satisfactory results.
Economic and environmental benefits from reducing dosages are obvious.
There are similar benefits derived from registering new chemicals. New
registrations provide for competitive bidding in the purchase of insecticide
and allow assignment of particular chemicals to particular areas where there
are special environmental considerations.