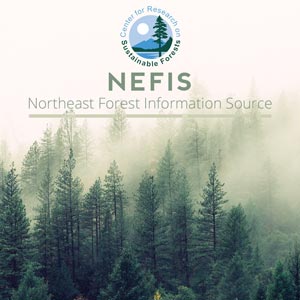 1983 Spruce Budworm Mortality Survey
Devine, M. E.
Maine Forest Service

Abstract:
This survey was conducted in Tl2Rfl to gather tree condition
data on spruce-fir for the Land Use Regulation Commission (LURC).
Great Northern Paper Company (GNP) applied to LURC for a
permit to salvage and presalvage dead and dying spruce and fir in
the Musquacook,Stream Deeryard (MSD), because of repeated budworm
defoliation. GNP requested harvesting this area by clearcutttng
because of site and distribution of morlbund spruce.
The Maine Inland fisheries and Wildlife Department reviewed GNP's
application to LURC for harvesting in the MSD, and contested
their request to clearcut in several heavily stocked spruce
areas. They felt that possibly enough spruce might survive that
would still provide an adequate cover for deer.
The largest of the contested areas was surveyed to gather
more precise tree condition and stand composition data.