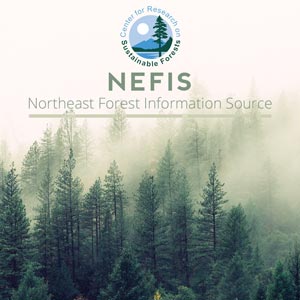 Evaluation Method For Spruce Budworm Damage
[mrp_rating_result no_rating_results_text="No ratings yet" before_count="(" after_count=" ratings)"]
Devine, M. E.
Maine Forest Service

Trial, Henry JR.
Maine Forest Service

Abstract:
The spruce budworm outbreak in Maine during the 1970's has caused considerable
tree decline and scattered mortality to the spruce-fir forest. The
majority of mortality is occurring in areas where spraying is restricted because
of buffers around human habitation, buffers near water, mixed wood
stands with a low fir content, mountainous terrain and areas of fir insufficient
in size to be economically treated. A uniform survey method is desirable
to evaluate volume losses and assess growth reduction in these areas.
The survey of the Moosehorn Wildlife Refuge (M. E. Devine et. a1.) was an
attempt to gather data to answer questions concerning mortality and growth
rates on an untreated softwood stand. This was our first experience with
this type of survey, and parts of the method used assessing the Moosehorn
will be incorporated in formulating a uniform procedure of evaluating spruce
budworm damage.
Goals and objectives t,o be set for budworm assessment will change. from
survey area to survey area, but the method and data to collect will be constant.