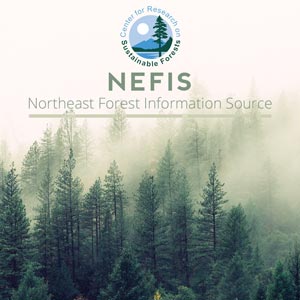 Evaluating a Working Forest: Integrated Monitoring of the Former Finch, Pruyn Lands
Problem Addressed:
Evaluating Creation of a Working Forest and Preserve
Wolf, Steven
Cornell University

Stedman, Rich
Cornell University

Brown, Michelle
Adirondack Chapter of the Nature Conservancy

Abstract:
The politics of forest land use are rooted in two tensions, how land is used and whose interests are represented in land use decisions. We analyzed the potential of a large-scale "working forest" land deal to navigate these tensions in New York State through detailed analysis of the Finch Pruyn transaction. We reviewed the distribution of property rights outlined in management plans, and interviewed representatives from environmental groups, public agencies, timber interests, and local communities. We found alignment between designated land uses and ecological and socioeconomic goals expressed by diverse interviewees. We interpret this relaxation of tensions as reflecting the embrace of socioeconomic issues by conservation organizations and the benefits of investing in local outreach. Our analysis highlights the extent to which this public-private working forest deal navigated the political economy of forest management. Despite completion of the deal – and the single largest expansion of the Adirondack Park in 100 years -, the durability of this financial and political model for structuring ownership and management of land remains unclear. Beyond questions of the willingness of The Nature Conservancy, the state of New York, local communities and commercial actors to engage in similar practice in the future, the massive sell-off of land owned by forest products companies is near completion. Achieving future large scale protection will apparently require purchasing land from institutional investors (TIMOs and REITs). This then represents the new opportunity space and a focus for research, strategy, policy and partnership formulation.