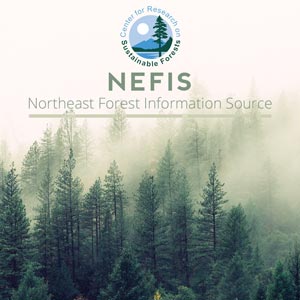 Compendium of Eastern Spruce Budworm Program Status Reports for the Eastern Canadian Provinces and Maine
Problem Addressed:
Spruce budworm
Goal(s)/Objective(s):
Describe budworm research projects being planned for initiation prior to June 30, 1980.
Key Findings:
Sevin-4-Oil, or one or more of its constituents, potentiates the virus Herpes virus varicellae, the causative virus in chicken pox and "shingles".
[mrp_rating_result no_rating_results_text="No ratings yet" before_count="(" after_count=" ratings)"]
Schacht, Allen J.
United States Forest Service

Abstract:
Spruce budworm continues to be a serious problem in Maine. Fall of 1979 surveys and overwinter soaking out samples indicate a high to extreme hazard rating for some 5.3 million acres of spruce-fir type.
The Maine Forest Service, in preparation for the 1980 project, developed a request for Federal funds and the U.S. Forest Service prepared an Environmental Impact Statement for a 1.66 million acre project of which 250,000 acres were to be Bt. The final record of decision by the U.S.F.S. selected the alternative of not providing federal funds for the chemical insecticide project.
However, the U.S.F.S. has decided to coat share on a pilot, demonstration project of 200,000 acres of Bt separate and apart from our regular suppression project. Efforts are currently underway to prepare the "pilot project plan" which will allow the Maine Forest Service to apply for a 50% federal cost share for the $2,000,000 program.
At this juncture we are planning to spray 1.1 million acres with Sevin-4-Oil and conduct the 200,000 acre pilot Bt project. Globe Air, Inc. has been awarded the bid for the Sevin application using DC-4's, PV-2's and Thrush type small spray planes. Evergreen Helicopters has been awarded the bid for the application of Bt and will be using 205/212 helicopters. A map showing the current spray blocks for the 1980 project is attached.