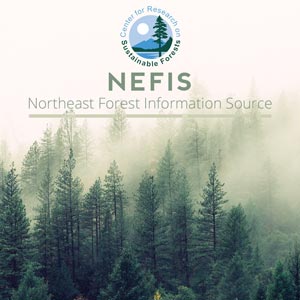 Effects of Forest Insect Spraying on Northern Maine Trout Streams
Problem Addressed:
Spruce budworm effects
Goal(s)/Objective(s):
Study the effects of DDT spraying on fish populations in the treated area.
Key Findings:
Populations of brook trout and other fishes were reduced considerably by DDT spraying in 1958.
[mrp_rating_result no_rating_results_text="No ratings yet" before_count="(" after_count=" ratings)"]
Warner, Kendall
Maine Department of Inland Fisheries and Game

Fenderson, Owen C.
Maine Department of Inland Fisheries and Game

Abstract:
The spruce budworm, Choristoneura fumiferana (Clem.) has been periodically responsible for severe damage to fir (Abies balsamea) and spruce (Picea spp.) stands in Maine. A severe outbreak of this serious insect pest between 1910 and 1919 killed about 28 million cords of fir and spruce.
Annual surveys of the status of the spruce budworm have been carried out by the Maine Forest Service since the start of the present outbreak in 1946. A serious infestation of this forest pest was located in the Madawaska Lake area of Aroostook County in 1953. In 1954, a localized area of about 20,000 acres of spruce and fir forest was aerially sprayed with DDT at a rate of one pound per acre, and a high degree of control was attained.
An extensive moth flight from Canada in 1955 started another infestation which suddenly became worse in 1956 and 1957. Treatment of the principal infested area became necessary because of the lag in natural parasites and predators.
In June, 1958, 302,000 acres of that area, in northern Maine, were sprayed with DDT at a rate of one pound per acre. The project was planned and executed jointly by the Maine and U.S. Forest Services. Cooperation was supplied by Forest Protection Limited of New Brunswick. Funds were derived from Federal, State, and private sources, and expenditures amounted to about 84 cents per acre. Analysis of the field data from the 1958 project showed a 96 per cent reduction in the spruce budworm population.