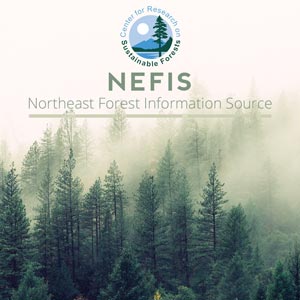 Assessment of Spruce Budworm Damage in the Moosehorn National Wildlife Refuge
Problem Addressed:
Spruce Budworm
Goal(s)/Objective(s):
Assess the effects of spruce budworm infestation
Devine, Michael E.
Maine Forest Service

Trial Jr., Henry
Maine Forest Service

Kotchian, Nancy M.
Maine Forest Service

Abstract:
During February-April, 1978 the Moosehorn Wildlife Refuge in Edmunds, Maine was surveyed to determine the effect of an uncontrolled spruce budworm infestation on the spruce-fir forests of coastal Maine. An adjacent area which had been part of the normal spray operation was also surveyed to provide comparison between the treated and untreated stands. The treated area was sprayed with Dylox in 1976 and 1977, at the operational dosage of 3/4 lb/acre.
The Moosehorn Wildlife Refuge is managed by the United States Fish and Wildlife Service with the primary objective being preservation of wildlife habitat. The Refuge was first recommended for treatment in 1976. At that time the U.S. Fish and Wildlife Service decided not to spray the Refuge and to allow the infestation to proceed unchecked.
Spruce budworm became a problem in the area in 1975, derived from massive flights which brought gravid female moths into the area in July, 1974. During 1975 defoliation was severe, leading to loss of much of the 1975 and 1974 foliage. The area was recommended for treatment in 1976, 1977, and 1978. Since the area has not been sprayed, it was judged to be an appropriate area to assess the effects of budworm infestation. A total of 2,800 acres inside the Refuge and 800 acres outside the Refuge was surveyed.