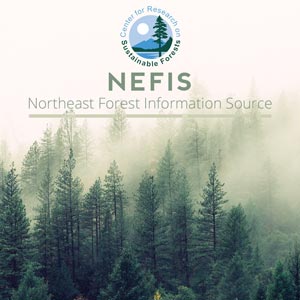 A Comparison of Clear Cutting versus Partial Cutting: Dead River Tree Farm
Goal(s)/Objective(s):
To determine the financial feasibility of clear cutting as compared to the partial cutting being practiced on the Tree Farm.
Demeritt, D.B.
University of Maine, School of Forest Resources

Abstract:
During recent years various factors have increased the interest of the pulpwood industry in the clear cutting of spruce-fir forest in the Northeastern United States and Eastern Canada .
From about 1930 to recently the industry has advocated various programs to prevent the federal and state governments from making accusations of "forest devastation." Federal and state threats of regulation of the cut of timber on private land during this period have resulted in the organization of the American Forest Products Industries, Inc., and its Tree Farm System, "Keep Green" program, etc.
With the development of mechanical systems of felling and bucking, and of yarding, coupled with a shortage of woodsmen, the industry interest in developing labor-saving devices would seem to be a complete reversal of the policy advocated to prevent "devastation." The most modern devices for cutting and yarding do result in clear cutting. Various papers have been published in an attempt to compare clear cutting with various kinds of selective cutting. This report compares the two methods on a particular tract, with a well defined history of elective cutting during an eighteen-year period.