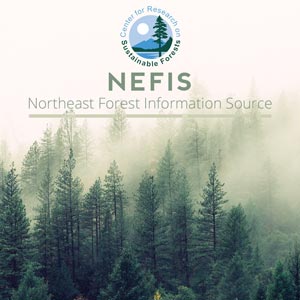 A review of Short Rotation Forestry with Comments on the Prospect of Meeting Future Demand and Forest Products
Problem Addressed:
This paper will review work presently being conducted concerning the growth and development of genetically improved trees grown under short rotation, intensive management.
Ribe, John, H.
School of Forest Resources, University of Maine, Orono

Abstract:
The wood products industry throughout the world faces circumstances, that in certain respects, have been familiar to agronomists for many years. The forest industry and the agronomists must substantially increase their production of fiber and foodstuffs. Production must increase not only to compensate for land lost to competing uses, e.g. urban development, highways' recreation, etc., but, also to satisfy the simultaneous demands of an increasing population and a world-wide in the standard of living. Because most forest trees require as much as 100 years to mature and to become sufficiently large to merit harvesting, the position of the forest industry is even more precarious than that of the agronomists. Therefore, the problem confronting the forest industry is how to produce greater quantities of raw material in a shorter period of time using a smaller land base.