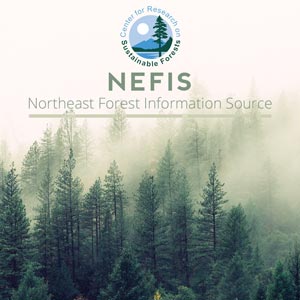 Today's Timber Markets: Who Will Buy the Low-Grade Wood?
Problem Addressed:
Declining markets present a challenge for family forest owners
[mrp_rating_result no_rating_results_text="No ratings yet" before_count="(" after_count=" ratings)"]
Levesque, Charles
Innovative Natural Resource Solutions, LLC

Kingsley, Eric
Innovative Natural Resource Solutions, LLC

Abstract:
On an average timber harvest in New Hampshire and the rest of the Northeast, easily 70 to 80 percent of the timber standing is comprised of low-quality trees. Harvesting the low-grade timber improves the remaining forest—the forest management goal for just about every forest owner. The low-grade wood comes from the top sections of trees that have a sawlog in the bottom. It also comes from other trees that are low-quality from top to bottom. This low-grade timber is used for pulpwood (paper), energy wood or firewood. Because of the low price paid to the landowner for low-grade timber compared to high-grade timber, landowners harvest low-grade timber for reasons other than income, mainly to improve the quality of the remaining trees and to remove diseased and dying trees. Another reason to harvest the low-grade timber is climate change. If left in the forest, the low-grade material will eventually die, fall to the ground and rot, giving off carbon dioxide and methane, two greenhouse gases that add to the problem of climate change. But low-grade timber markets in New England are having a tough time surviving, creating a dilemma for New Hampshire forest owners, big and small. Even if you will only harvest trees once or twice in your lifetime on your woodlot, you will want to improve the quality of the remaining timber and improve forest health. That can only be done if your forester and logger have markets to ship the low-grade logs to.