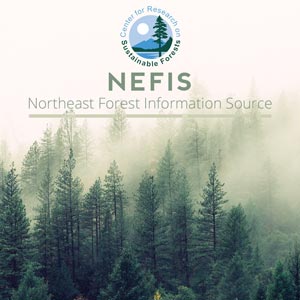 The Effect of an Experimental Application of Dimiln Upon Selected Forest Fauna
Key Findings:
No immediate or short term effects of Dimilin treatment on small forest songbirds or colonies of domestic honey bees. Small mammal populations in the treatment area were too low to assess insecticide impact. Further studies of the short and long term effects of this compound on non-target organisms are recommended, particularly with respect to components of aquatic ecosystems.
[mrp_rating_result no_rating_results_text="No ratings yet" before_count="(" after_count=" ratings)"]
Buckner, C.H.
Chemical Control Research Institute

McLeod, B.B.
Chemical Control Research Institute

Kingsbury, P.D.
Chemical Control Research Institute

Abstract:
The impact of the insecticide Dimilin was studied on several components of the forest ecosystem in an experimental aerial application of 350 g/ha (5oz/acre) in 1975. Emphasis was placed on the effects of this chemical upon populations of small songbirds, small mammals, honey bees and components of the aquatic ecosystem. Laboratory tests were initiated to study the toxicity of Dimilin to different species of fish and its effect upon the moulting processes of crayfish. Small forest songbirds were not affected by this treatment and honey bee colonies remained normal in all aspects monitored. Small mammal populations were too low to assess for impact. There were indications of an impact upon amphipods and aquatic beetle larvae in a small stream within the treatment block. Laboratory studies revealed no toxic effects of Dimilin on bullheads or sunfish with exposure to up to 125 ppm active ingredient for two weeks and no indications of toxicity or blockage of moulting in juvenile crayfish. Further field and laboratory testing of the effects of Dimilin on non-target organisms is recommended.