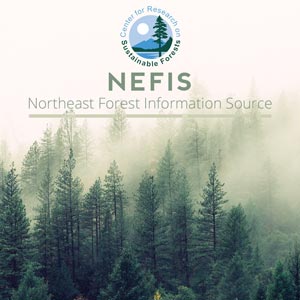 The Biological Side-Effects of Fenitrothion in Forests Ecosystems
Problem Addressed:
Fenitrothion was both efficacious against spruce budworm larvae and of low hazard to fish and wildlife compared with its predecessors and with compounds available currently
Key Findings:
Fenitrothion presents only negligible environmental impact if used as directed
[mrp_rating_result no_rating_results_text="No ratings yet" before_count="(" after_count=" ratings)"]
Buckner, C.H.
Chemical Control Research Institute

Abstract:
Fenitrothion, applied as recommended for aerial control of forest insects in a single application of 3 oz/acre or in 2 applications of 2 oz/acre causes insect pest mortality for about 4-7 days. It degrades rapidly in water and soil, but may remain in trace amounts in certain plant foliage for several months. Although laboratory studies indicate that this insecticide is extremely toxic to honey bees, it causes no significant damage to commercial apiaries if applied as recommended. Forest amphibians are relatively insensitive to fenitrothion even at dosage several times the recommended level. Some species of small forest birds show slight mortality at applications above 4 oz/acre, and species in exposed niches such as yellowthroats, kinglets, Nashville and Tennessee warblers, and chipping sparrows show an increase in susceptibility as dosages increase. Other species, notably the white-throated sparrow, are relatively insensitive to treatments even four times the recommended levels. Small mammals are less sensitive than birds: shrews first indicate impact at dosages beyond 6 oz/acre and rodents react at levels beyond 15 oz/acre. It is concluded that this insecticide presents only negligible environmental impact if used as directed.