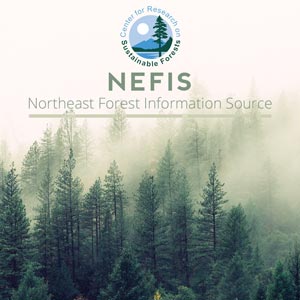 Spruce Budworms Situation in North America 1983
Kucera, Daniel R.
United States Department of Agriculture, Forest Service, Canadian Forestry Service

Taylor, Robert G.
United States Department of Agriculture, Forest Service, Canadian Forestry Service

Abstract:
In 1983, the spruce budworms continued to have significant impact over large forest areas in North America. In the eastern United States and eastern Canada, defoliation occurred on more than 26.8 million hectares (ha)3.  In the western United States and western Canada, defoliation continued to increase and now covers over 4.8 million ha.
Tree mortality continued to increase markedly in the Western United States and in New Hampshire and Vermont. On the Canadian side of the border, tree mortality continued to increase in Nova Scotia and Ontario.
In the Eastern United States and Canada, populations of other insects, such as the four-eyes spruce bark beetle (Polygraphus rifpennis (Kirby)), have increased in stands weakened by prolonged defoliation, thereby adding to the damage. A similar situation is occurring in the Northwestern United States, where the Douglas-fir beetle (Dendroctonus pseudosugae Hopkins) is killing defoliated Douglas Fir.