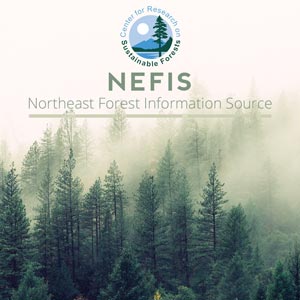 Spruce Budworm Protection Management in Maine
Problem Addressed:
Spruce Budworm in Maine
Key Findings:
Current management choices appear to lie between years of repetitive chemical spraying, or, if spraying is stopped, extensive tree mortality followed by collapse of the outbreak.
[mrp_rating_result no_rating_results_text="No ratings yet" before_count="(" after_count=" ratings)"]
Abstract:
The Maine forest is distinctly different from most of the coniferous forest of eastern North America affected by spruce budworm. Here in Maine, together with parts of central New Brunswick and northern New Hampshire, red spruce expresses its strongest development as a forest tree, in mixture with balsam fir. In 1970, in the 6.4 million acres of spruce-fir type in Aroostook, Penobscot, Piscataquis, Somerset and Washington counties, 52% of the spruce-fir volume and 43% of the trees were spruce -- 85% of it, red spruce. To the north of this region, through northern New Brunswick westward, red spruce drops out of the forest and balsam fir becomes hardier and long lived, tending to become the tree of the forest. It competes in this northern region with white spruce, and farther north, black spruce; but fir, either through greater tolerance or early height growth capacity or longevity, is ordinarily able to prevail on most sites. This latitudinal pattern is documented as occurring altitudinally in ascending some of the higher eastern mountain.