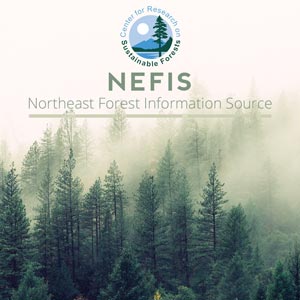 Spruce Budworm Damage Evaluations Using Aerial Photography
Problem Addressed:
Can aerial photography be used to evaluate budworm damage
Key Findings:
Viewing technique, season, film type and scale all were determinant in how well the spruce budworm damage could be assessed
[mrp_rating_result no_rating_results_text="No ratings yet" before_count="(" after_count=" ratings)"]
Ashley, Marshall D.
University of Maine

Rea, James
University of Maine

Wright, Linda
University of Maine

Abstract:
The spruce budworm (Choristoneura fumiferana, Clem.) infestation is continuing at epidemic levels throughout northeastern North America's spruce-fir forest. This article describes research to identify at what minimum scale aerial photography can be used to assess budworm damage. Color and color infrared imagery taken at several times of the year and interpreted using several viewing methods have been evaluated to find if new infestations, tree mortality and stands requiring spraying to prevent excessive future mortality can be identified.
Color photography obtained in the summer at the height of budworm clipped needle browning was best for interpreting current moderate or heavier feeding. Early summer or fall photos taken when the currently fed needles weren't on the trees were most suitable for evaluating past feeding and overall tree condition. Mortality was best identified on color infrared early summer or fall imagery.
Scale and viewing method greatly influenced interpretation accuracy. Individual tree detail could be observed at scales of 825 ft./in/ and larger. Tree and stand condition were most accurately interpreted using a 7X monocular viewer on the backlighted and outside of the frame. Mortality counts were equally well made using two, four or seven power stereoscopic and seven power monoscopic viewing at scales of 2640 ft./in. and larger.