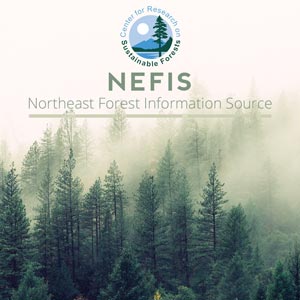 Spruce Budworm Damage Evaluations From Color Infrared Photography
Problem Addressed:
Forest damage caused by the spruce budworm
Key Findings:
Spruce budworm damage can be evaluated using color infrared photography.
[mrp_rating_result no_rating_results_text="No ratings yet" before_count="(" after_count=" ratings)"]
Ashley, M.D.
University of Maine

Rea, J.
University of Maine

Abstract:
Forest damage caused by the spruce budworm, Choristoneura fumiferana (Clem.) insect is presently a multi-million dollar problem in northeastern North America. This paper describes the research on the development of methods to evaluate budworm damage using color infrared photography. Heavy stand damage and individual tree mortality could be identified at scales of 540 feet per inch and larger. Such damage on individual trees could be discerned at scales of 825 feet per inch and larger.
The accuracy of current and past defoliation interpretations depended upon several factors. Seven time magnification and monocular viewing near the outer edges of the imagery on the side of the frame with backlighting produced the best results. The seasonally related stage of defoliation also influenced interpretation accuracy. Current feeding was detectable on photography taken at the height of "browning" of insect clipped needles in the summer. Past feeding was best evaluated using fall photography after the clipped needles had fallen from the crown. The results of this research hold promise that interpretation of color infrared film at commercially, economical scales can be used to accurately assess budworm related forest damage and spray recovery.