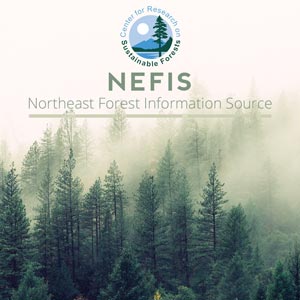 Some Financial Aspects of Removal of Over Mature Balsam Fir as a Budworm Control Measure
Mclintock, T.F.
Northeastern Forest Experiment Station

Westveld, M.
Northeastern Forest Experiment Station

Abstract:
Forest management paper No. 1 begins a series of Papers on various subjects in the field of forest management research. This includes silviculture, fire, regeneration and planting, genetics and tree breeding, growth and related subjects. Other divisions of the Station will issue papers of a similar nature dealing with their specialities. These will take the place of the Occasional Papers previously issued by the Station.
Similarly, each Division of the Station will issue 1 or 2-page Notes, as the occasion demands, which will take the place of the old Station Technical Notes.
Forest Management Paper No. 1 deals with the problem of ridding areas of overmature, defective balsam fir. These trees are considered high budworm hazard trees since they provide favorable conditions for a rapid build-up of spruce budworm populations. Prompt and extensive removal of such trees should materially reduce the intensity of budworm infestations. This paper discusses the results of studies made to determine the amount of salvageable sound wood in defective balsam firs of different sizes, and the costs of the various steps involved in harvesting such trees and their ultimate pulpwood values. Further the paper throws light on the question of how much cull balsam fir of various sizes may contain and still justify harvesting them for their sound wood content.