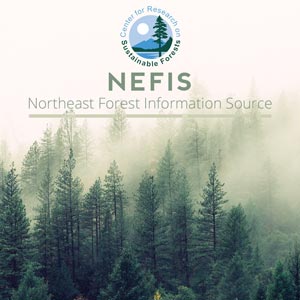 SILVICULTURAL RELEASE OF SEEDLING AND SAPLING SPRUCE FIR STANDS
Hynson, James R.
Mahoosuc Corporation

Abstract:
A 1993 analysis of supply and demand for Maine's spruce and fir resources indicated that a serious shortfall of timber and fiber could occur within 40 years.
Study Objectives of this report:
1. Transfer the state-of-the-art on release of spruce-fir stands to forest landowners and managers
2. Provide an evaluation of the effectiveness of release in increasing the productivity of spruce-fir stands
3. Develop guidelines for release to ensure success and minimize environmental harm
4. Identify information gaps that prevent a more precise evaluation of release as a potential silvicultural tool in spruce-fir stands.