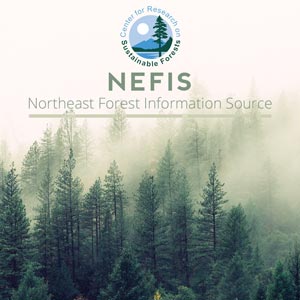 Results of Spray Operations Against Spruce Budworm in New Brunswick 1977 and a Forecast of Conditions in the Maritimes for 1978
Goal(s)/Objective(s):
Give the results of aerial spraying operations in New Brunswick in 1977 which were carried out to limit damage caused by the spruce budworm
Key Findings:
Best results, in terms of foliage saved and percent budworm killed, occurred in areas treated twice with aminocarb, three times with one application of fenitrothion and two applications of aminocarb, and once with fenitrothion at 4 oz per acre, when the budworm was in the fourth instar.
[mrp_rating_result no_rating_results_text="No ratings yet" before_count="(" after_count=" ratings)"]
Kettela, E.G.
Maritimes Forest Research Centre

Easton, R.W.
Maritimes Forest Research Centre

Craig, M.B.
Maritimes Forest Research Centre

van Raalte, G.D.
Maritimes Forest Research Centre

Abstract:
In 1977, aerial spraying operations were carried out in New Brunswick over 4.2 million acres of forest to limit damage caused by spruce budworm. Three insecticides, fenitrothion, aminocarb, and trichlorfon were used. Results of spraying were generally good to excellent in terms of foliage saved and percentage of budworm killed.
Aerial surveys showed that in 1977 the budworm defoliated 1.5 million acres of spruce-fir forest in New Brunswick, 0.3 million acres in Prince Edward Island, and 2.3 million in Nova Scotia. Based on surveys of spruce budworm egg-masses, the forecast is for infestations to increase in area and intensity in New Brunswick in 1978. In Prince Edward Island, populations subsided slightly but moderate to severe infestations are forecast for 1978. In Nova Scotia, infestation have decreased in area and intensity on the mainland but on Cape Breton Island virtually all the fir-spruce forest is severely infested.