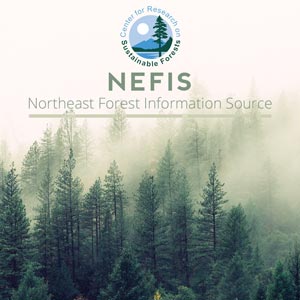 Reduced Application Rates of Orthene Forest Spray Give Less Effective Spruce Budworm Control in Maine – 1978
Problem Addressed:
Spruce Budworm
Goal(s)/Objective(s):
Compare 4 different concentrations of acephate (tank mixes) applied at different volume rates.
Key Findings:
Reducing application rates of Orthene Forest Spray formulations from 64 fl oz per acre to 32 fl oz per acre or less decreased budworm control in Maine
[mrp_rating_result no_rating_results_text="No ratings yet" before_count="(" after_count=" ratings)"]
Millers, Imants
Portsmouth FO

Abstract:
The eastern spruce budworm, Chrositoneura fumiferana (Clem.) is one of the most destructive pests of eastern spruce-fir forests. Aerially applied insecticides frequently are used to reduce spruce budworm larval populations and prevent tree mortality. Orthene Forest Spray is one of many insecticides registered with the U.S. Environmental Protection Agency for budworm control. The recommended rate is 2/3 lbs Orthene Forest Spray in 2 qts of water per acre (12% conc. with 8 oz. active ingredient acephate). Environmentally, orthene seems more desirable than many other insecticides, but the volume and dosage rates make it less economical. In a study when acephate was shown effective at the recommended rate, Dimond (1975) advised tests at reduced dosages and gallonages. Operational difficulties and unexplained factors failed to show differences in the 1977 evaluation, and consequently a more thorough evaluation was requested by the Maine Bureau Forestry. A pilot control project was designed to compare several reduced volume and dosage rates in combination that had shown promise in previously reported studies.