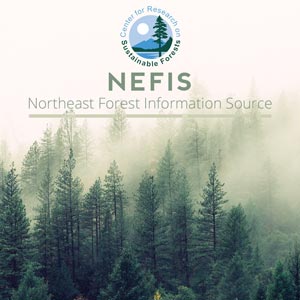 Radar, Biometeorology, and Spruce Budworm Moth Dispersal
Key Findings:
No spray program for the control of spruce budworm populations are recommended for 1994.
Greenbank, D.O.
The Maritimes Forest Research Centre

Outram, I.
The Maritimes Forest Research Centre

Abstract:
The fir spruce forest in eastern Canada extends from Alberta to Newfoundland a distance of some 2,500 miles in a west to east direction and some 700 miles in a north-south direction. The most serious insect pest of this vast expanse of forest is the spruce budworm, whose ravages have been recorded for over 250 years but which has probably been present populations increase explosively giving rise to regional infestations. Such infestations usually last about 8 years, their collapse being due partly to the budworm killing off the trees on which it feeds.
The annual L-2 survey was completed in November by NSDNR staff. A total of 216 sample points were taken province wide. The amount of area in the province where some population level of budworm occurred totalled 84,500 ha. This is a decline of 59% from the total area infested last year. Of this 84,500 ha, 3,250 ha or 3% of this is in the moderate population category while the remaining 97& is in the low population category. No treatment programs were necessary in 1993 and none are planned for 1994.