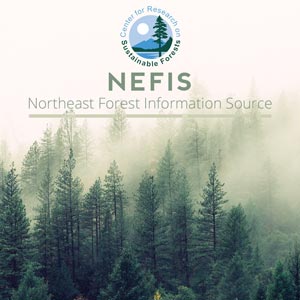 Preliminary Results Maine Spruce Budworm Suppression Project, 1985
Problem Addressed:
1985 Spruce Budworm Suppression Project
Key Findings:
The 1985 project was generally a success despite poor spray weather
[mrp_rating_result no_rating_results_text="No ratings yet" before_count="(" after_count=" ratings)"]
Trial, Jr., Henry
Maine Forest Service

Abstract:
The 1985 Maine Spruce Budworm Suppression Project began May 23rd and ended June 21st. A total of 410,937 acres were sprayed, using two biological and one chemical insecticide. Zectran, the chemical used, was applied on 79,513 acres. Biological insecticides used were the Bt products Dipel 8L and Thuricide 48LV. Dipel was applied on 12,259 acres and Thuricide on 319,165 acres. Zectran was applied in two applications of 1.0 oz. of active ingredient in 20 oz. volume per acre. Dipel and Thuricide were applied in one 12 BIU application of 24 and 32 oz. volume, respectively low populations. Several experimental spray regimes were also tested in 1985. A total of 10,815 acres of Bt area were resprayed with 8 BIU's after weather problems made the first application ineffective.
Spray operations were based in Presque Isle, Ragmuff, Old Town, and Estcourt. A total of nine M-18 spray aircraft were used in 1985. A single Thrush aircraft was employed for part of the project to replace one M-18 lost on take-off at Estcourt. All aircraft were equipped with Micronair rotary atomizers. Spray weather was generally poor in 1985. The operation was completed in a timely manner, but treatment was hampered by alternating periods of rain and low humidity.