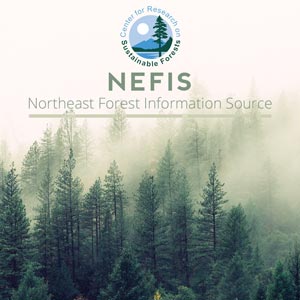 Predators of the Spruce Budworm (1985)
Problem Addressed:
Spruce budworm
Goal(s)/Objective(s):
1. Review available information on the predators of the spruce budworm; 2. Provide information on predator biologies, including life stages, modes of attack, and general importance; 3. Summarize the importance of predators and predation in population dynamics of the spruce budworm; 4. Review forest-management practices that enhance predator populations; and 5. List basic literature sources for identifying predators of the spruce budworm.
Key Findings:
The information in the article is especially needed at low population levels of the pest so that we can learn how to manage the forest to prevent future outbreaks.
[mrp_rating_result no_rating_results_text="No ratings yet" before_count="(" after_count=" ratings)"]
Jennings, Daniel T.
USDA Forest Service

Crawford, Jr., Hewlette S.
USDA Forest Service

Abstract:
The spruce budworm, Choristoneura fumiferana (Clemens) (Lepidoptera: Tortricidae), is the most destructive forest insect pest in eastern North America. Millions of acres of spruce-fir forests have been damaged by the spruce budworm in eastern Canada and in the North-central and Northeastern United States from Minnesota to Maine. Recorded outbreaks of the budworm date back to the early 1700's; but in the 20th century, outbreaks are increasing in frequency, extent, and severity (Blais 1983).
The spruce budworm is a native, natural component of the spruce-fir forest. Managers need to know how to manage the insect to prevent or minimize damage to the forest. Applied control of the spruce budworm has been largely chemical. A more integrated approach is needed that includes safer, longer lasting, less costly methods of pest management. Such methods should be compatible with multiple uses of all forest resources, including fiber, wildlife and fish production, soil and water conservation, and recreation.
The spruce-fir forest has various natural agents that help keep budworm populations in check between outbreaks. These natural agents of control, also called natural enemies, include various diseases, parasites, and predators.
Enhancement of predators of the spruce budworm is a desirable feature of integrated pest management; however, before we can incorporate predator enhancement we need to know which predators are important, how effective they are in regulating budworm populations, and what their habitat requirements are. Ultimately, such information and understanding will lead to the identification and development of forest-management strategies that enhance predators of the spruce budworm.