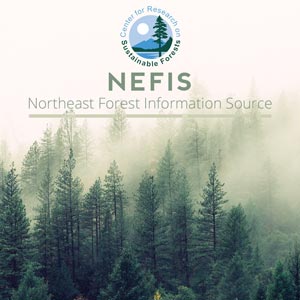 Operational Project – Spruce Budworm Control in Maine 1978
[mrp_rating_result no_rating_results_text="No ratings yet" before_count="(" after_count=" ratings)"]
Dimond, J.B.
Department of Entomology

Kitteredge, Mark
Department of Forestry

Schaufler, Douglas
University of Maine - Department of Agricultural Engineering

Pratt, Daniel
Maine Forest Service

Abstract:
In May 1978, Bacillus thuringiensis, formulated as Thuricide 16B,
was applied operationally for the first time against spruce budworm in
Maine. This operation was a part of the 1978 Maine Cooperative spruce
Budworm suppression Project, a cooperative undertaking of the Maine
Forest Service, the USDA Forest Service, and the state's forest landowners.
The planning for this project was based on a series of past
experimental trials in Maine going back to 1963 (Morrlson and Dimond,
1978, p. 3) and an experience in Canada.
Efficacy studies were conducted by Prof. John Dimond, Dept. of
Entomology, UMO. In terms of foliage protection, the operation was
successful. Larval mortality was 81% in the treated area compared to
72% in the unsprayed controls, and survivors were smaller and retarded
in development compared to the untreated area.
In cooperation with the Department of Agricultural Engineering at
UMO, an evaluation of the mixing system was obtained and meteorological
measurements taken.
Additional analysis will be performed using data gathered in this
project.
Mixtures of "BT' with sub lethal doses of chemical insecticides have
been successfully used elsewhere (Morris, 1977a, 1977b), but this program
used "BT" with no additives of any kind.