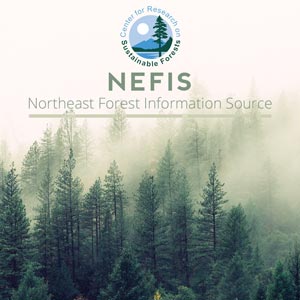 Notes on the Economics of Spruce Budworm control
[mrp_rating_result no_rating_results_text="No ratings yet" before_count="(" after_count=" ratings)"]
Irland, Lloyd C.
Maine Forest Service

Abstract:
Insect and disease losses in American forests claim large volumes
of wood annually-equal to a substantial fraction of the amount actually
harvested for industrial uses. These losses attract manager's attention
most directly during the sporadic insect outbreaks which threaten to
damage timber over large areas. Insecticide spraying has frequently
been employed against such outbreaks. From 1945 to 2974, over 30 million
acres of forests were treated with insecticides, largely DDT (NAS, 1975,
p. 170). In 1976 alone, nearly 23 million acres were sprayed for budworm
in Maine, Quebec, and New Brunswick. The accumulated costs of these
operations are enormous. The Potential implications for forest productivity
and environmental quality are serious. A problem of such scope and
significance deserves more attention from forest resource economists.
This Note reviews economic issues encountered in appraising the benefits
and costs of spruce budworm spray projects.