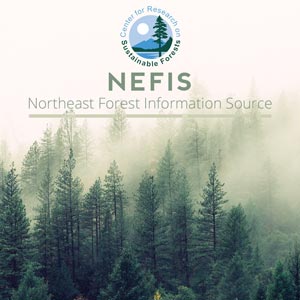 Nomenclature of Nearctic Conifer-Eating Choristoneura Historical Review and Present Status
Problem Addressed:
Nomenclature of spruce budworm
Key Findings:
Entomologists should realize that there is every reason to expect that a given population of either the Funiferana complex or Lambertiana complex will differ in some respects from typical populations representing available species names.
[mrp_rating_result no_rating_results_text="No ratings yet" before_count="(" after_count=" ratings)"]
Powell, Jerry A.
University of California, Berkeley

Abstract:
There have been 18 species-group names proposed for Nearctic conifer-eating moths in the genus Choristoneura. Of these, houstonana (Grote) and its synonym, retana (Walsingham), apply to Cupressaceae-feeding populations now assigned to Cudonigera Obraztsov & Powell. The remaining species are Pinaceae-feeders, mostly members of two series: (1) the Fumiferana complex, associated with spruces and firs (subfamily Abietoideae) and considered to consist of 5 allopatric species (with three synonyms); and (2) the Lambertiana complex, feeding on pines (subfamily Pinoideae) and consisting of two allopatric species, the western C. lambertiana (Busck) with three subspecies and the eastern C. pinus Freenan with two subspecies. A third group, the Carnana complex, is believed to be associated with Douglas-fir (Pseudotsuga). Its populations occur in California, with two named races, sympatric with elements of both the Abietoideae- and Pinoideae-feeding complexes. One name entity, spaldingiana Obraztsov, in Utah, is of unknown affinities.