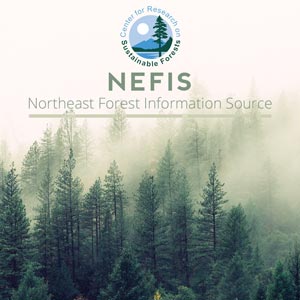 Multiple Applications of Pesticides on High Populations of Early Instar Spruce Budworm Larvae
Problem Addressed:
Effects of different pesticide applications on early instar Spruce Budworm Larvae.
Randall, A. P.
Forest Pest Management Institute

McFarlane, J. W.
Forest Pest Management Institute

Zylstra, B.
Forest Pest Management Institute

Desaulniers, R.
Ministere Des Terres Et Forests Service D'Entomologie Et De Pathologie

Abstract:
A large-scale operational field trial utilizing thee applications of chemical insecticides and covering 120,960 hectares (298,000 acres) was conducted in 1977 to percent severe defoliation of balsam fir (Abies balsamea [L.] Mill.) red spruce (Picea rubens Sarg.) and black spruce (Picea mariana [Mill.]) in the Gaspe region of Quebec. Egg mass surveys in 1976 indicated unprecedented levels (2800+ egg masses/10 sq. meters of foliage), thus posing the problem of forest resources protection under abnormal conditions of pest populations. Two treatments of oil-formulated fenitrothion were applied at 0.28 kg AI/ha (4 oz AI/ac) to reduce second and early third-instar stages of the spruce budworm. A third application of oil-formulated aminocarb was applied at 0.07 kg AI/ha (1 oz AI/ac) when the larval population had reached 25% fourth instar. All formulations were applied at 0.84 /ha (11.52 fluid oz (U.S.)/ac) using douglas DC-6B spray aircraft, incremental application technology and inertial guidance swath navigation.