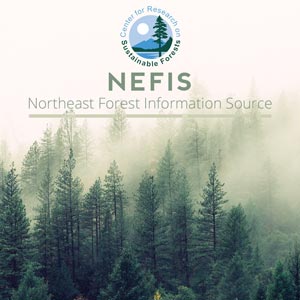 Maine's Public Lands timber policy issues
Problem Addressed:
Three major policy issues on Maine Public lands
Goal(s)/Objective(s):
Inform policymakers and the public on the issues
Key Findings:
Ten words won't do it -- have to read the paper
Abstract:
This short paper reviews issues related to determining the allowable cut for these lands,  the proper use of surplus timber revenues, and whether or not to merge Parks and Lands with the Bureau of Forestry.  The author once served in both bureaus.
A reading list follows:
Maine's Public Land Timber Controversies
List of Information Resources
This note is intended as a short primer and cannot fully discuss all issues. If you need to drill deeper, here are some places to start:
Lloyd C. Irland, "Maine's Public Lands -- How can the revenues be used?,  How much timber should be cut? Do we need to change how they are managed?   Unpublished paper, Sep 4, 2015.  Irland Group, Wayne, Maine  13 pp.
www.researchgate.net/publication/281464851_Maine%27s_Public_Lands
Bangor Daily News, Editorial.  "Maine can't cut more trees from its public forests on a whim"    Aug 14, 2015.
BPL 2000.  Integrated Resource Policy. 
BPL  2014 Lands Annual Report
Department of Conservation, June 10, 2015.  "Re-inventory shows Maine Public lands under harvested"   Augusta.  Includes letter from E. Bowling of Sewall Company analyzing inventory data.
"Public lands caught in vise" Central Maine Newspapers, Mar 22, 2015, p. B4
Maine Forest Products Council Newsletter Mar 19 summarizes a number of stories including one on the Committee hearing.
Christine Parrish, Logjam – questions arise about over-cutting timber on Maine's public lands.
     Story (source misplaced)  Jan 29, 2015.
Forest Guild. June 15, 2015.  Forest Guild Statement on Maine Forest Policy.
http://www.forestguild.org/publications/policy/Position_2015_ME_Forest_policy.pdf
Irland and Barringer, 2015.  "In land we trust" Maine Sunday Telegram May 3d.  Insight section p. D-1. 
            http://www.pressherald.com/2015/05/03/commentary-proposed-use-of-revenue-from-maines-managed-lands-raises-concerns/
Irland, "Policies for Maine's public lands: a long-term view," In: Maine Choices, 1999.  Augusta: Maine Center on Economic Policy.  pp. 7-21.
Opinion of the Attorney General. 1992.  1992 Me. AG LEXIS 7.
Opinion of the Justices.  308 A 2d 253 (1973) decided June 21, 1973.
Kevin Miller,  "Panel guts LePage's timber harvest plan". Kennebec Journal,  Apr 18, 2105,  p. 1.
KJ Staff,  "Saviello, Hickman, named  co-chairmen of land management fund commission".  Kennebec Journal, Aug 27.
NRCM.  5.7.2015.  "Public lands income. Operating expenses, and account balances".  Augusta.   Financial data from 2010 to 2014.
Sherwood, D. Assessing Maine's certified sustainable harvest.  Seymoursherwood13full.pdf.   http://www.nsrcforest.org
A good newsclip file is on the Facebook Page of the Friends of Maine's Public Lands.    https://www.facebook.com/pages/Friends-of-Maine-Public-Lands/1606645459549774
Irland Group Sep 4, 2015.