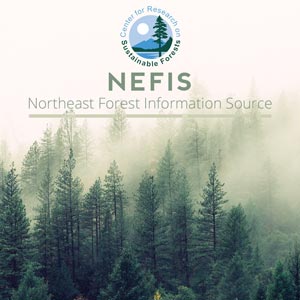 Long-term Effects of Fenitrothion Spray Programs on Non-Target Terrestrial Arthropods
Problem Addressed:
Use of insecticides as spruce budworm control
Goal(s)/Objective(s):
Describe the methods of approach and the interim results to questions regarding spray programs against spruce budworm
Key Findings:
The perennial trends of densities in this array of predatory, phytophagous, and fungivorous arthropods do not support the hypothesis that fenitrothion has a profound influence on the community resident in balsam fir crowns.
[mrp_rating_result no_rating_results_text="No ratings yet" before_count="(" after_count=" ratings)"]
Varty, I.W.
Canadian Forestry Service

Abstract:
Fenitrothion spraying for forest protection against spruce budworm (Choristoneura fumiferana Clem.) has been conducted annually in eastern Canada since 1968. Since the target areas have varied, treatments in any one location vary from 1 to 9 years, but the cumulative median dosage is less than 1 kg/ha. The environment issues are disturbance of biocontrol mechanisms, pest resurgence or irruption resulting from that disturbance, and interference with other ecological processes with prospective degradation of the resource base.
The arthropod fauna and trophic relationships in balsam fir forest are described over a 10-year period. It is concluded that fluctuation of the arthropod populations is determined by natural factors, including habitat modification by spruce budworm defoliation. Defoliation tends to depress herbivore abundance and increase fungivore abundance. Predator abundance varies with the density of specific prey. Conventional spray tactics produce some mortality of some non-target arthropods on a patchy pattern in space and time, and recuperation is generally rapid. Thus, the spray strategy is not highly influential in the long-term, and the processes of predation and parasitism do not appear to be damaged. Secondary pest outbreaks in New Brunswick do not appear to be related to insecticidal interdiversity approach, did not find evidence of powerful insecticidal stress. Studies of the soil communities are inadequate to asses the risk of insecticidal disturbance, but evidence to date is not suggestive of any drastic effect. Research has been far from comprehensive, but the present assessment is that these forest ecosystems are resilient to the current pattern of insecticide usage.