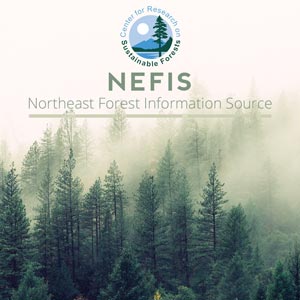 Forest Research Report: A Survey of Precommercially Thinned Softwoods Stands in Nova Scotia
Key Findings:
The Nova Scotia Variable Density Softwood Growth and Yield Model (unpublished) indicates that precommercial thinning reduced the rotation age by 13 years for the average stand surveyed.
[mrp_rating_result no_rating_results_text="No ratings yet" before_count="(" after_count=" ratings)"]
Forest Research Section, N.S. Dept. of Natural Resources

Abstract:
Precommercial thinning is an operation designed to shorten the age to operability of dense naturally regenerated forest stands by promoting the growth rate of desirable crop trees. If the operation is conducted when the average tree height is between 1.5 and 9 meters (m), the time to reach merchantable size can be reduced by up to 30 years. Because of this precommercial thinnings play a major role in achieving the Provincial Government's goal of doubling forest industry production by the year 2,025. In addition to shortening the time to reach operability, precommercial thinning also improves stand quality and composition through careful selection of desirable species and trees of good form and vigour. Precommercially thinned stands make ideal candidates for future commercial thinning because they will be available for treatment up to 30 years sooner than unmanaged stands.