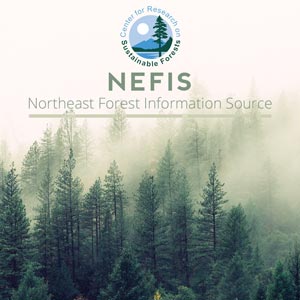 Forest Harvest Classification System for Maine
Problem Addressed:
Classifying partial harvesting in Maine forests
Goal(s)/Objective(s):
Devise a system for describing and classifying all forest harvesting in Maine
Key Findings:
A conceptual approach for objectively classifying forest harvests is provided
Abstract:
In May 2006, the MESAF Forest Practices Task Force released a draft Forest Harvest Classification System for review and comment. On June 8, 2006, MESAF conducted a field tour of six sites near Jackman, Maine that had been recently harvested. The purpose of the tour was to engage MESAF members in discussions about improving terminology related to partial harvesting in Maine's forests. During the field tour, 82 foresters were asked to use the draft Forest Harvest Classification System to classify the harvests that had recently occurred on the six sites. At the conclusion of the field tour, each participant completed a survey consisting of a set of questions about the strengths and weaknesses of the system. Each of the sites was subsequently sampled by University of Maine staff using prism plots and stump measurements to quantify the actual harvest that had occurred on each site.
Results from the participant survey and sample data from the six sites were used as the basis for evaluating which aspects of the Harvest Classification System needed improvement. The field testing revealed that foresters picked up the system quickly and were able to implement it effectively with relatively little instruction. Two-thirds of MESAF members participating in the field tour thought that the Harvest Classification System was worth pursuing. However, 77% thought the system needed improvement before it was ready for use. Three of the six variables used in the system were estimated with reasonable accuracy and precision on the six sites.