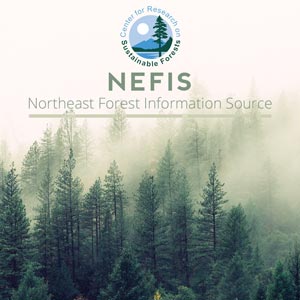 Evaluations of Three Survey Methods for Determining Spruce-Fir Mortality Caused by Eastern Spruce Budworm
[mrp_rating_result no_rating_results_text="No ratings yet" before_count="(" after_count=" ratings)"]
Munson, Allen S.
USDA Forest Service

White, William B.
USDA Forest Service

Myhre, Richard J.
USDA Forest Service

Hoskins, Willard H.
USDA Forest Service

Abstract:
Precision and cost effectiveness of three procedures for estimating volume loss caused by eastern spruce budworm in spruce-fir stands were compared. The three procedures include: (1) ground sampling; (2) aerial sketch mapping and ground sampling; and (3) aerial sketch mapping and large-scale aerial photography combined with ground sampling.
Three related concerns were also addressed during the project: (1) Could aerial photo stand volume tables be utilized in lieu of ground survey? (2) Was there an advantage in using one film type over another (color infrared or true color)? and (3) Could residual stand volume and basal area be ascertained by any of the three techniques?
Each survey method was capable of estimating spruce-fir volume losses caused by spruce budworm. The two procedures using aerial classification can also be used to determine the location of tree mortality.
Comparing all techniques for cost and precision, the one employing aerial sketch mapping and ground sampling gave the best estimate of volume loss at the lowest cost per acre.