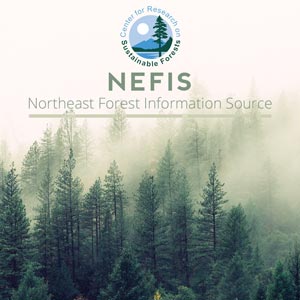 Environmental Conflict and Collaboration: A Qualitative Analysis of Large-Scale Conservation Planning in Maine's Northern Forest
[mrp_rating_result no_rating_results_text="No ratings yet" before_count="(" after_count=" ratings)"]
Baldwin, Elizabeth Dennis
University of Maine Graduate School

Abstract:
The 1994 proposal for a Maine Woods National Park and Preserve of 3.2- million-acres of northern Maine catapulted the conflict over land use in Maine to a national level, and brought to fore a two-century-old debate about how to balance the use and protection of wild nature.
Large private timber companies historically owned the area proposed for the park, and much of it has changed hands in the past decade. In an effort to bring perspective to the debate and search for the possibility of collaboration embedded in the conflict over different management scenarios I chose experts as my data source to provide deep understanding that could aid policy makers at the center of the land-use conflict.
From June 2004 to May 2005 I conducted 21 face-to-face interviews with Maine decision leaders on the evolving land-use conflict over the conservation plan and management of Maine's northern forest, comprised mostly of the 10.4 million- acre unorganized territories. I use the term "decision leaders" to represent people from business (for profit and non-profit), academic, and government sectors that have worked in, or studied thoroughly, the northern half of the state. Interview data were supplemented by numerous informal interviews, meetings and document research conducted during the same period.
What emerged from the interviews is common ground among decision leaders about the values represented in the Maine Woods, and the capacity of the area to meet all of the values the forest holds for the people of Maine and the nation. However, there was agreement that the political will for a national park does not currently exist in Maine. National park debates have historically continued for decades and I anticipate the park advocates will continue their efforts. However, the leaders I interviewed, both park advocates and not, believe that there is an important window of opportunity now in Maine that will close if no comprehensive action is taken. The common ground and visions represented in the interviews with decision leaders for this study exhibited the potential for building a much-needed "master" or comprehensive plan for the region that includes all values of the forest. There was also recognition that the goals and values that the park proposal promoted were supported by this research, and a good starting point for building partnerships and decision making that will lead to a comprehensive vision.