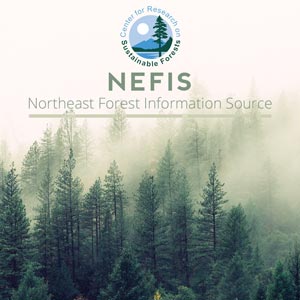 Efficacy of Materials Tested for Control of Spruce Budworm Damage in Maine, 1975.
Problem Addressed:
Insecticide testing
[mrp_rating_result no_rating_results_text="No ratings yet" before_count="(" after_count=" ratings)"]
Dimond, John B.
Life Sciences and Agriculture Experiment Station

Abstract:
Dimilin, Sevin-4-Oil, Reldan, FMC-33297, and Lannate were tested, at one or several dosages, for efficacy in control of spruce budworm larvae and in protecting foliage. Roldan showed, at two dosages, strong activity. Lannate produced good larval reduction but only moderate foliage protection. The latter is probably related to late application with much foliage already lost. FMC-33297 produced less larval reduction than Lannate, but protected an equal amount of foliage. Results with Sevin-4-Oil were erratic, resulting from application under poor weather conditions. Nevertheless, the 0.75 lb. dosage appeared to provide satisfactory larval reductions and foliage protection, although much damage had already occurred at time of application. Dimilin, in spite of relatively early application did not provide good population reduction nor foliage protection. A number of deformed pupae were noted but not in substantial numbers.
Bacillus thuringiensis was tested against very high budworm populations in 1975. Two commercial products, Dipel and Thuricide, were tested at several rates and as several formulations, and in combinations with the enzyme chitinase and chemical insecticides. Dipel was applied both by PV 2 aircraft on large plots and by helicopter with Beecomist nozzles on small plots; Thuricide applications were entirely by helicopter.
The greatest difference appeared between the application systems, with helicopter treatments providing 12-40% foliage protection. PV 2 applications, in contrast, provided 0-14 % foliage protection.
Chitinase appeared to enhance the activity of Thuricide 16B, however, this result as not conclusive. The best single treatment was a mixture of Thuricide and a relatively high rate of Orthene. Orthene and Sumithion at much lower rates did not appear to enhance the activity of Dipel.