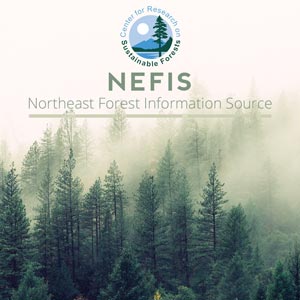 Effects of Carbaryl (Sevin) on Brook Trout in Streams Receiving Drift from Spraying of Nearby Forests
Problem Addressed:
Sevin-4-oil being used against Spruce Budworm
Goal(s)/Objective(s):
Monitor 1979 operational spraying to determine 1. amounts and persistence of pesticide residues in stream water, 2. the effects on the invertebrates in the benthos and drift, 3. the effect on acetylcholinesterase (AChE) activity of young trout, 4. the effect on feeding success and diet composition of young trout.
Key Findings:
No major effects on the aquatic community were detected
McCullough, Russell, D.
University of Maine

Stanley, Jon G.
University of Maine

Abstract:
Monitoring the effects of the 1979 operational spraying of Maine forests on the young of brook trout and their potential food was conducted on one buffered and one control brook 1.1 km from a spray block. Levels of carbaryl (2.1 µg/l) found in the buffered stream were less than in similar unbuffered streams monitored in previous years. Pesticide also reached the control brook. No major effects on the aquatic community were detected. The number of invertebrates drifting in the water increased slightly in the buffered brook after spray application but not in the control stream after contamination. Stonefly numphs (Plecoptera), a sensitive indicator of impact, were unaffected by the spray residues. Other invertebrates were also unaffected. Likewise the young brook trout were not affected by the spray program. Feeding was not altered by the spray in terms of size of prey, composition, incidence of feeding, or electivity. The most sensitive physiological indicator of exposure to carbaryl, acetylcholinesterase activity, was unaltered in brook trout fry.