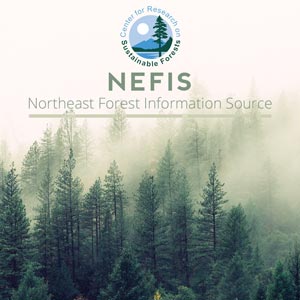 Climate Change Projections for Individual Tree Species
Problem Addressed:
Future climate projections across the northern forest
Goal(s)/Objective(s):
Model projections
[mrp_rating_result no_rating_results_text="No ratings yet" before_count="(" after_count=" ratings)"]
Northern Institute of Applied Climate Science

Abstract:
This assessment uses two climate scenarios to "bracket"a range of possible futures. These future climate projections were used with two forest impact models (Tree Atlas and LANDIS) to provide information about how individual tree species may respond to a changing climate. These handouts focus on the northern forest, southern & coastal New England, and eastern & coastal Maine.
The region's forests will be affected by a changing climate during this century. A team of forest managers and researchers created an assessment that describes the vulnerability of forests in New England and northern New York (Janowiak et al. 2018). This report includes information on the current landscape, observed climate trends, and a range of projected future climates. It also describes many potential climate change impacts to forests and summarizes key vulnerabilities for major forest types. These handouts are summarized from the full assessment.