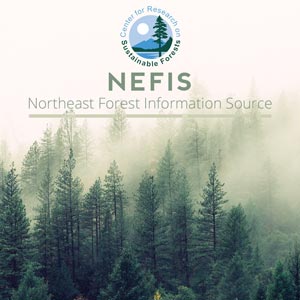 CFRU Research Bulletin 4 (1984)
Problem Addressed:
Parasitoids of Two Spruce Sawflies in the Genus Pikonema
Houseweart, M.W.
College of Forest Resources, Orono, Maine

Kulman, H.M.
University of Minnesota, St. Paul.

Thompson, L.C.
University of Arkansas, Monticello

Hansen, R.W.
University of Minnesota, St. Paul.

Abstract:
The yellowheaded spruce sawfìy, Pikonema alaskensis (Rohwer), is a serious defoliator of young spruce plantations and natural reproduction growing in open areas . Spruces growing in ornamental,  shelter belt, and nursery situations are frequently defoliated. Young plantation trees usually are not attacked until the third to fifth year after planting, while older trees are more susceptible. In contrast, most natural, closed-canopy stands are typically free from attack (Wilson 1971), although there have been reports of mature spruce stands being attacked in Maine (Duda 1963, Forbes 1949).