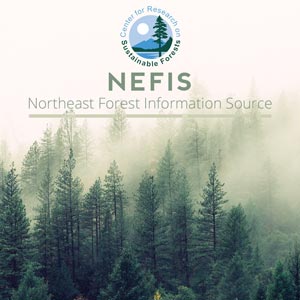 CFRU Information Report 13 (1985)
Problem Addressed:
Literature Review and Approaches to Studying the Impacts of Forest Harvesting and Residue Management Practices on Forest Nutrient Cycles
Smith Jr., C. Tattersall
Cooperative Forestry Research Unit, University of Maine, Orono

Abstract:
The following sections of this paper provide a synthesis of the important literature related to nutrient cycling in forests following harvesting. This synthesis includes literature covering basic nutrient cycling, estimation of biomass and nutrients removed or redistributed during harvesting, residue management considerations, and the chemistry of forest soil solutions. Where possible, these papers have been selected on the basis of their relevance to the northeastern United States and eastern Canada, with special reference to the spruce fir type. These papers provide a framework by which to evaluate the results of the Weymouth Point whole tree harvesting study. Hopefully, this review will stimulate more discussion of whole-tree harvesting among foresters.